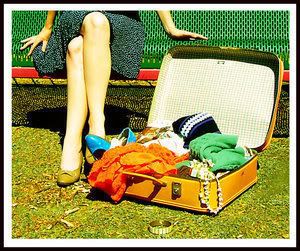 Yesterday I finished all of the laundry. For that I am grateful! One of my friends that I had not seen in a while stopped by, so while we chatted I had her help fold all that laundry.
Today I have to go dig out a sleeping bag and get it washed. I have to find this pad thing that my husband use to use. It goes under a sleeping bag and Nikki likes it. Then I have to go find all of our luggage.
Tomorrow Nikki is going to pack all of her stuff for her month long trip and then she is also going to pack for her trip to Nicaragua. Since she will only be home for three day's between trips I think this is a smart move.
We went through a long check list.
Inhalers... Nikki's asthma really acts up when she goes back east where it is so muggy.
Saint Christopher medal... got that. He is the saint of travelers and most of the marines wear it so it also reminds her of them.
Boys underwear..... she wears these because they are long and absorb more sweat.
pads, tampons, baby wipes, toilet paper, shampoo and conditioner...... Oh I hope we have everything. I am sure that I will be at wal mart Thursday night picking up all the last minute things.
Looking back to when I was in high school..... man my children have so many more opportunities then I had. Travel wise I mean. I am glad that our children do take advantage of these oppertunities, but sometimes I wish I would have those same oppertunities. Oh well.
My day has begun and I am need to keep up a good pace if I want to get everything done. If there is no rest for the wicked then I must be very wicked!
Oh last night Rusty tells me that he will gone next weekend for yet another business trip! O.K. now I know he is just doing his job, but damn he should just go back on active duty because at least then the money is tax free! Lets see Rusty is up and out of the house by 7 and then he is usually home by 7 in bed by 9 and he is gone every other weekend. Yep just like when he was in the military!\