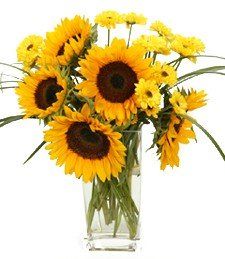 I have gotten all of my planting done! I so hope that the pumpkins do well. Last year the pumpkins were so darn expensive, and that is why I was hoping to grow some this year.
The first year we lived in this house I planted sun flowers and they were so big and beautiful. Last summer I did not plant any. people from the neighbor hood would upset with me. Now keep in mind, I only know three people in our neighbor hood. But if people saw me out in the yard they would stop and ask what happened to the sunflower. So they can't complain this year.
Oh some of my rose bushes are blooming! I am so happy about that.
I just got off the phone with tour group that Amber is going with. I asked them if they would please send us a payment book. The lady said that they do not do that. They send out a coupon for the first payment and then after that we will get a another bill for the remaining balance which is due next march. What? I was so hoping to teach Amber about paying a monthly bill and keeping track of everything. I will need to re group and think about how we are going to do this. Amber still has her chart on the wall to help her keep track,...... they just can't make it easy on us can they?
Last week Jake had requested a dish called cheesy chicken. I was so not in the mood to cook, so I made Jake make it! I sat my lazy butt on the bar stool and walked him through it. Jake even made rice crispy treats!
Chris went to do some errands with me yesterday. One of the stops was joann fabrics. While I was looking for trim for Dustins quilt, Chris started picking out material for his! These guys are such big babies.
I still have a few things to do before the children get home from school, so I am off to hopefully get some stuff done.
Note to self: never expect anything to be to easy.