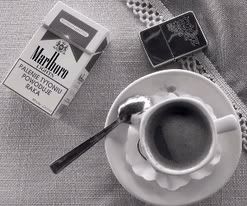 Oh look it is my breakfast! O.K. so I am drinking my first cup of coffee and I am starting to get moving.
Today I just have a lot of phone calls to make, and I am going to attempt to clean up the house a little bit more. Why am I even bothering to try to keep up with the house is beyond me. Lets face it cleaning the house while their are still children in it is like shoveling while it is still snowing.
Enough about that. One of the ladies on the other street made a very nice gesture for the girls. This lady is a realtor and she is hosting a neighborhood yard sale this weekend. So I e mailed her and I told her that we wanted to be involved. After we talked for a while, she offered to let us use her yard sale signs any time, and she is going to collect everyone else's left overs and give them to us! I think I might like this lady. Oh wait I forgot I am a house rat so the chances of us meeting are slim to none.....unless she comes over here.
I went grocery shopping yesterday, but I am not sure why. Now my family is going to demand that I cook for them. Oh I guess that is just part of my life.
Yesterday I called a friend that I had not heard from in a while. Yes, I do have a few friends. Anyway I called to ask her a question and the baby was just screaming in the back ground. It turns out that this poor little girl has been sick for over a month. Poor baby. So on my way out to the store I stopped and bought her a happy meal and took it over. A happy meal will make any two year old a little happier. I also took so of my pet quilts over, because my friend works at vets office, and she said that they love them.
Yesterday Nikki's mission trip leader asked us if we would go pick up some stuff for the yard sale this weekend. So I map quested the direction and Sam and I took off to go pick the stuff. Well that was all fine until we figured out that map quest was wrong! Oh the joys. We finally get there and he had a lot of nice stuff.We got that stuff loaded and we decided to try and follow the map quest directions home. Well map took us down another dead end street. But this dead end street had a bunch of free stuff on it. So we load it up. I swear we looked worse then the Beverly hillbilly. Sam said that he would chase the bob cat instead of ever using map quest direction. Well Sam better get busy and go get my cat!
Amber looks so cute. She just made French toast for Sam. The sad part is, Amber had never made French toast before. If Sam drops dead we all know why.
O.K. I got on some music and now maybe I can get moving. On my list of things to do is clean the kitchen, sort through boxes of material, sweep and mop the house. I think I should be able to get that stuff done.