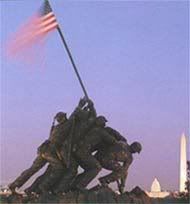 Well on Friday evening we found out that the Veterans Administration would like to cut Rusty's benefits yet again. Rusty has said that he is going to fight this. He is going to fight for what he has EARNED. I do not blame him.
However we did not let that get us down. Friday night we all went out fort dinner and karaoke. Someone at the bar kept the drinks coming for everyone all night long.
Easter was nice. I cooked a ham, sweet potatoes, scalloped potatoes, and mix vegi's. Then we top it all off with root beer floats and smores by the fire.
Sam's parents came over last night. It was nice to get to know his parents. I really like them and they did a great job of raising Sam. Amber is lucky to have him as a boyfriend.
Nikki got a lot of compliments on her dress. She was so proud of herself and she should be.
Well dinner is in the crock pot..... ham and beans..... and I have just been doing some cleaning today. I think tomorrow I am going to start on another quilt.
Oh check out this song. I so love it!
http://vids.myspace.com/index.cfm?fuseaction=vids.individual&videoid=2017077662