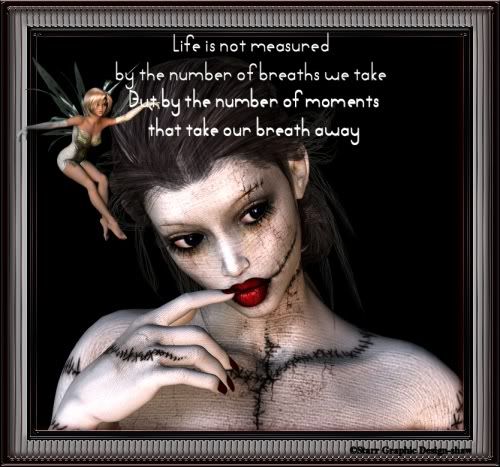 So this morning I called a friend ( yes I do have friends...that do not live in my computer) Anyway after I got off the phone with her I took the trash out.
That was when I discovered that it was a beautiful out. I came back in side, put on my swim suit and grabbed my hippy hat, and headed out the door. I stopped and grabbed some lunch and a magazine at sat by the lake for a few hours.
Man I so need that. I ate my lunch and read and took a nap! It so recharged my batteries. I forgot what it was like to have my batteries charged, and to clear my mind. I so need that time alone.
Then I got home and found out that I two messages from people and they needed me to pick up their yard sale left overs. I got to the first place o.k. I came home and took a nap. I needed to wait on Amber to get home so that I could run her to work.
I go to take Amber to work and then I am off to get some more stuff. That is when I got pulled over. Thats right the police pulled little ol me over.
I ended up with three fine. 1 for not having my driver lis. on me 2. was for not having my insurance card on my. Number 3 was for not have the correct plates on the car!
Thats right someone put the wrong plates on my car. I am going to blame Jake for that one. But at least I just got fined and nothing else.
I am so glad that I took the time to recharge my batteries before this afternoon happened.
Tomorrow is going to be very busy. both of the girls have their yard sale. Then I have to go pick up Sams flowers. Then Amber has to go cash her check, go get some nylons, and go get her hair done. Then their is prom tomorrow night. At some point I told Amber that I would let her take a nap, and that I would work her yard sale for her.
The guys will be no help to me since they will be golfing tomorrow. However I told them that they had to be home by 3:30 so that they can watch Amber go off to her first prom.
Good night everyone.