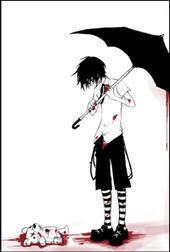 I just got an email from my mother asking my she has not heard from me in a while. Do I need to explain myself? If I did here is how the letter would go.
Mom, I got your email, and you do not know why I have been in contact with you. Please let me explain myself to you.
While I was in grade school you made my life a living hell. No matter how many times I cried out for help you told me to suck it up.
When I want to go to Europe for 6 months you told me to go earn the money, and yet you sent your other daughter to London on YOUR dime. Then when I told you that I was not coming back to the states and that I wanted to stay in Europe you had a cow. Dad ended up calling me and threaten to come get me if I did not come home.
Your chosen child got married and you gave her $10,000. Let me see what did I get? oh that right I got nothing.
I gave birth to Amber, your first grandchild, and you could even be bothered to ask if we needed anything. Oh, yes I remember that you sent me a bouncy seat and some cloth. I had no crib, no diapers and no money.
When we did come home for a visit you went to a yard sale and bought Amber a crib to sleep.
Then when I said that I wanted to come "home" to have child number two you acted all excited. When I asked you to please leave the birthing room you would not. I want to give birth to my child alone, Oh no you just would not listen to me.
I started to file for divorce after Nikki was born and you talked me into trying to save my marriage. So I stayed married to man that beat the shit out of us.
When Nikki was about 6 months old you told me that we had two weeks to find a place to live. Now lets re cap here. I had just gotten a job, and I had no child support or anything else coming in. I did not even have a car.
I went and found us a rat and roach infested apartment, but WELFARE was paying the rent on it!
A few years later your chosen child got pregnant and not only did you give her a baby shower and buy her a crib, you bought a brand new crib for your house.
You even offered to raise the chosen child, child! Hello what about me!
Over the years when I needed a pat on the back you were never there for me.
Lets fast forward several years. Rusty had a heart attack and I asked you to come out. I told you that I could not afford to fly all of the children out to you, but that I would pay for your ticket. You told me no.
Dad is not doing well and you asked me to come home. You told me that you told him that I was on my way and to hold on. I am so glad that he did. I needed that time with you and him.
Instead of asking what was wrong and why I was crying so hard that I could not breath you just told me to go for a walk and calm down.
When I did confront you about how you have chosen to treat the girls and I and you just put your head down and said nothing.
When you came out for Christmas I thought we were having a great time. Until we pulled up at the airport and you told me that you are leaving everything to your chosen child. Oh that's right the children and I can whatever cash is left over and all of that must be divided 6 way.
Then I hurt my back and you bitched about me not going to the doctor and even said I told you so when I ended up at the e.r. I have no medical insurance!
I am done being hurt by you. I will warn you, hell hath no furry like a women scorned. What you do not know is that over the years I have been paying attention and asking questions. Once you die I am going to unleash my furry on your chosen child and I am going to make her wish she had never been born. Remember when you said that you would never tell the chosen child who her real dad is. Well I will. I will let everyone know about all of the property and the money that you left her. I will make sure that she looses everything.
I am not going to send this letter. I am just going to at like I never got her e mail.
Oh! I need to say something positive right now.
1. I am so thankful for my mom because she has taught me how not to treat my children
2. I have an awesome man who loves me
3. I have three of the best children in the world.