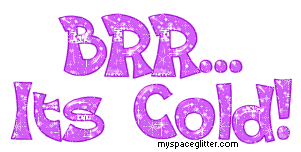 Our weather has just taken a turn for the cold. I was sitting here just being cold, so I got up and looked at the thermostat and it was 70 degrees in the house, I turned that furnace on! Where has all of our sunshine gone?
Anyway, I was looking on line at some mp3 players because I was thinking about getting one for Nikki for her birthday. Can you believe that I found one for free! Three cheers for me. So I am going to have Rusty take a look at it when he gets home.
I was just pulling the banana bread out of the oven yesterday when Jake and his room mate walked in the door. They were like what smells so good? I swear these boys can smell food a mile away.
Last night all of us adults went out to drink and sing. It was a good time and I really enjoyed spending time with some of the new marines that wondered into our house. Someone at the bar was buying rounds for all of the marines, so they were happy to not have to spend any money.
There is not to much going on today. I have no desire to leave the house, so I have sent everyone off on their missions. Jake was sent to buy Ryan some new running shoes. Chris was sent to take Nikki around to pass out flyers, Rusty was sent to get a new filing cabinet, and the new guy Miles got up early and took Amber paint balling. Right now the house is empty and still. I shall enjoy these moments since I know they won't last.
Tomorrow I am making a ham for Easter/Christmas. Christmas since most of the guys were in Iraq last year. I figured I would kill two birds with one stone!
I do hope that everyone has a nice Easter weekend. Oh I am starting to warm up since the heater has kicked on.