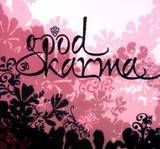 o yesterday my pink haired angel a.k.a. Nikki came in and said mom you have to come help this little old lady. She swivered to miss something in the road, hit the curb and blew out her tire.
So out the door we went. CJ and Dimitri must have heard what Nikki had said because they followed us. Sure enough there was a little old lady on the side of the road with a blown out tire.
CJ and Dimitri put the spare on for her. This lady was so nice. It felt good to do something nice for someone else. I know I did not do anything, but hey.
My mission yesterday was to go buy Ryan some new shoes. I will only spend $20 on his shoes. It does not matter if I buy payless or Nikki he will still tear them up in the same amount of time. So I hit the outlet mall. The last store before I hit payless was the vans store. I scored Ryan a very nice pair of vans for $19.95! I was so excited.
Pink haired angle had a parent softball meeting yesterday that I was suppose to go to. I told her I would go and then my evening went to hell.
Rusty called me and he had a very bad day at work and now he needed to replace the breaks on his truck. Rusty asked me to go get the break pads off the work bench and get some new ones. They are under warranty. So I grabbed the break pad and went to the auto part store.
That is right I did grab break pads, but they were the pads for the car! The guy just looked at me and was like what a female!
So back home I go. On the way home Dustin calls and wants to come up. So I told him to pack his bag and call Rusty so that Rusty could pick him up on his way through base.
I get home and start tearing apart the work bench. The pads were not on the work bench but in a popcorn box on the floor!
Rusty and Dustin get home, and I am getting ready to go to the pink haired angel softball thing. Then Rusty came in and told me that I have to go get roto!
By now I am ready to strangle Rusty, O.K. it is time to paste on a smile and be a good wife.
Now was the time that I pulled out the gunny wife. I needed to improvise, adapt and overcome.
I told Dustin that he was taking Nikki to the parent meeting so I could go get the shit that Rusty needed. The only problem is Dustin has a broken wrist and a broken collar bone. So I had pink haired angel drive them. That is right I sent a broken marine who is only 6 years older then pink haired angel, and who can't drive. w. So I threw Nikki the keys to the car. That is right I let my 15 year old with no permit drive the "responsible" adult to the meeting.
I should define cold. Yesterday the high was 72. For us that is freezing. I actually kicked on the furnace! LOL