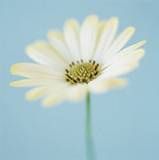 I said last night before I went to bed that I was going to write in my journal come hell or high water.
I have been so busy. Saturday night the kittens got really sick and I had to rush them to the vet e.r. It turns out that they have a bug that could have killed them. All three of them are fine now and are on antibiotics.
Monday we took George out to 29 palms. She will be stationed out there for 6 months. So we got her all checked in, and then we met up with Dimitri for dinner.
It was so nice to sit down and have dinner with adults. It is not often that I even get to sit down for dinner.
Dimitri will be leaving for Iraq Thursday morning. I knew that someone would be leaving soon. The air field is lined with air craft.
Yesterday was another one of those run your ass off days. Then I got a phone call from George. She went to the chow hall to eat breakfast and they took her meal card from her. No one told her that she was not going to be able to eat at the chow hall. One the first she will have extra money in paycheck to cover her having to buy her food, but that does not help her now.
So George did not eat at all yesterday. I got on the phone and started calling everyone I knew. I finally got a hold of a guy that comes up here. I asked him to give George a call and make sure that he went and got her some food until the first, and I explained to her the situation. He said not a problem. So now I at least know that she will have food until she gets paid.
I called another friend yesterday only to find out that she is ready to throw away her career to get back to the fleet. Right now she is on recruiting duty, and her family is suffering so much because of it. I wish I could have helped her, but all I can do is listen to her talk. I told her that I am going to call her everyday and that together we will get through it.
I also found out that my pink haired angel has been talking to a marine recruiter. She has said that she has been thinking about going into the military for 4 years and then going to the mission field. This marine recruiter told my pink haired angle more information then she needed to know. O.K. It was actually more information then I wanted her to know.
Then Amber gave me that teenager sigh and eye roll when I was on the phone with her. I told her to get her ass home that I would deal with her when I got there. It seems that Amber thinks she is all that. She is a senior and oh hell I do not know. I pulled the stick out of her ass. I told her that until I say so she will only be going to work and school. Amber will now be my taxi. She will have to do all of my running including running Nikki every where. Oh Lord if Amber makes it through her senior year I will be very surprised.
Last night Ryan got a migraine. We did not catch it early enough so he was up puking most of the night. Wonderful. He could not even keep his meds. down.
Today, I have to go to the bank and then go to the school district. Oh the joy. I do also have to clean out my car.
I am still working on the same baby quilt. I started on the quilt and I just stopped because I got bored with it. So I got on line and started looking at different styles of baby quilts. Now I am ready to go. I have some new creative ideas.
O.K. I need to get my day started. I am going to try my hardest to get some journals today.