Lake
Elsinore
Brush Fire Burns 15 Acres
FIRE WATCH: Complete Fire Coverage
WEATHER: Complete Coverage
(CBS) LAKE ELSINORE, Calif. A brush fire blackened 10 to 15 acres and potentially threatened a few homes in the Lake Elsinore area, authorities said.

The blaze was reported shortly after 6:30 p.m. Wednesday near Laguna Avenue and Jamieson Street, according to the Riverside County Fire Department.

As of 8:30 p.m., the blaze -- dubbed the Laguna Fire -- had caused no injuries or structural damage but potentially threatened a few residences in nearby hills, authorities said.

No immediate evacuation orders had been issued.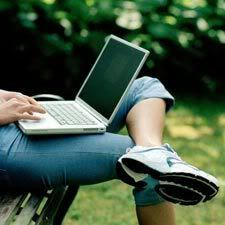 Well we watched the mountain behind us burn last night. We got up this morning to find everything covered in ash. No biggie I am getting use to it.
As for the lap top's for Christmas. Don't be to jealous. We are buying used ones and they both will start taking o line college classes after Christmas.
I am up but I am not moving very fast today. I got a roast in the crock pot and the bread is in the oven. Other then that I am just out of energy.
I got interviewed. So here are my questions and answers. I must say that these questions really made me stop and think. Thank you to Missingmysoldier!
1. Q. What is the one thing that will always make you smile?
A. That is an easy one. That would be the ocean. I can go to the ocean and forget all of my problems. The sound of the waves crashing on the shore just make me so calm.
2.Q You have one whole day with no kids, no husband, no responsibilities to worry about or take care of (they're all fine and dandy without you - a girl can dream, right?) and unlimited funds - what do you do with your day?
A. I would fly to Greece and sun my body on a yacht and just look at the crystal blue water. I would of course have a great looking buff man serving my every need!
3 Q If you could have one wish for each of your children, what would they be?
A. For Amber I would want a true love that will take care of her and never harm her. Amber is very much a home body and wants to have a family and a house. I want Amber to find a good man that will give her the loving family she wants.
For Nikki I want her to find a husband that a passion for missions. Nikki so wants to a missionary in some distant land. I want her husband to have the calling. Someone that will compliment her and allow her love for the Lord to shine through.
As for Ryan. I hope that stem cell research passes. I would love for someone to find a "cure" for Ryan and for all of the other handi cap children out there. If they could find a cure then I think Ryan's life would be so much better.
4. Q Do you have any regrets?
A. oh yes I do. My biggest regret is not following my dream that I had when I was 18. I got the opportunity to spend some time in Europe and I just loved it. When I got back to the states I just wanted to cry. My dad suggested that I join the Army and go back to Germany. My goal was to be just like my dad. Join the Army, live in Germany, and learn to sky dive. Instead I allowed a guy to talk me out of my dream and to follow him while he chased his dream. ( Not my hubby) I do sit and wonder how different my life would have been if I would have had the courage to chase my dreams. I must say that not chasing my dream has left me wondering. I wonder how different my life would be. I do regret not joining the Army and allowing my self to reach the goals of the youth. I believe it was Willie Nelson who said "Regret is nothing but a memory on my brow and there is nothing I can do about it now."
5. Q What is your favorite comfort food?
A. That is
e
asy. A 7 la
y
er bar. I could eat a whole pan of them! I do not at them as often as I would like, but a few times a year I just sit and savor the taste of one.
I have n
o
time t
o
sit and wonder what might have bee
n
. I need t
o
get m
o
ving. Amber has t
o
work tonight.
Nikki
has a tennis match after school. I still need to go to the store and get carrots and potatoes. I have laundry to do and a house to clean up. I still have not found
Nikki
's passport andI have a quilt calling my name. I have no time for regrets today.