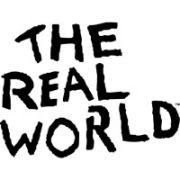 Yesterday Nikki called me to tell me that her youth pastor had been "laid off". What? Why? So I called Nikki's other parents and they do not know why he was laid off.
Nikki and Kevin come walking up from school and they both looked like someone had just shot them. Kevin and Nikki have known each other for years and they go on mission trips together. So they were both worried about this change.
The last time their youth pastor left so did half of the youth group. Kevin and Nikki are scared that this will happen again.
So now Nikki and Kevin are sitting on pins and needles, just waiting to see what happens next.
Yesterday I just spent the day doing some sewing. I am still working on this scarf for my mom. I decided to do some detail work. I thought this would be a great time to show off my handy work.
I went to put a lasagna in the oven yesterday only to find out that the oven broke! O.K. it is two day's before pay day, So now what? Then it hit me. I do not have to pay to get it fixed or to replace it. So I called our landlady, but it will be several day's before it gets fixed. I am just glad that we do not have to pay for it.
Rusty has been working a lot of hours and he is just so worn out. So the other night Rusty said that he wanted to go to dinner. Just the two of us. Rusty's only requirement is "we don't have to pull around to the second window."
So I have been thinking. Maybe Red Lobster? They are having shrimp feast right now. Rusty could still get a steak there. Rusty wants to go try this Aztec restaurant. So I told him that we could go there, but that I would have to take his heart burn medicine before we leave.
I can't wait to have a date with my husband!
Today I am not going to be doing to much. I better est up because tomorrow I have a ton of errands to run, and I might make a trip up to the commissary. Heck going to the commissary is an all day trip in it's self.