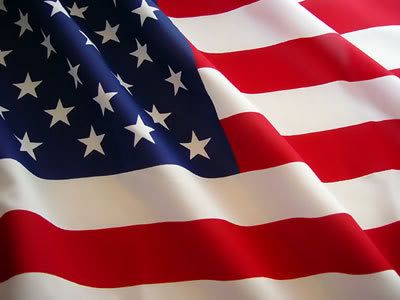 \
Yesterday I looked at Ambers passport. I wanted to see the stamps from all the different countries that she visited. Amber had ONE stamp and that was from Italy!
I guess you don't get stamps when you travel through Europe? However I did expect to see a stamp from the good old USA. Nope. No stamp. Amber said that they did not even look at her passport in New York.
Welcome to America. We do not have enough bad people here. So please come make yourself at home and bomb the crap out of us!
I felt so good yesterday that I did not take a nap all day. I actually got a lot of house work done and even made dinner for Rusty. It was so nice to have the energy to not only cook dinner but to serve it to him as he watched his favorite t.v. show. Yes I spoil that man.
Yesterday afternoon I noticed that I smelled. I mean really smelled. I had been in the same cloths for 4 days! How did Rusty stand to sleep next to me? It was nice to shower and make myself smell good. I even washed my hair and got it all done.
So now I am feeling good. I smell good and I have energy left to burn. So I said had Rusty lets go have sex. I checked to make sure all of the equipment was still there. Yep it was. Cool. I am thinking I can have some wild crazy sex. Oh no Rusty said that I still need to rest and that sex would have to wait until I feel even better. GRRRR
I found out yesterday that Amber is a slut. Yep. Amber finally met this kid Cody's mom. Cody's mom told Cody that she did not want him having sex before marriage. So you think my daughter is slut? I had to laugh. Last night Amber was getting ready to go over to Cody's house. I said "Hey Amber my burka is in the garage if you want to wear it!"
Last night Rusty and I started talking about the Marine Corps ball. Oh I so hate ball time. Thisyear I have decided that I might actually get involved and help get this ball off the ground. I know that I will be bitching about this until the ball is over with, but I know that it would mean a lot to Rusty.
I do not have a lot that I have to get done today, so I think I am going to get some sewing done and chill for most of the day. I do need to go find the weed eater and shave my legs.