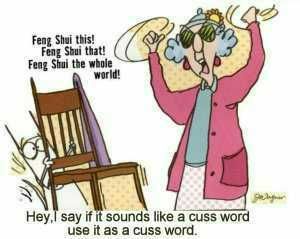 Today my goal is to clear out the clutter. That means getting all of the empty boxes out of the house and getting everything else all the floor.
Then I am going to break out my feng shui book and look to see where I should be placing items.
Last night I did get a few items placed. I did a middle east wall. I hung up a lot of my my late in laws stuff. Once I find the camera I will post some pictures. I think it looks really cool.
O.K. so I may be a little strange that I do feng shui, but hey it works for me.
My boss called me yesterday to tell me that the tickets for burning man are on sale. So I mentioned it to Rusty last night, but he said that he would have to think about it.
Think about what? Getting naked with 10,000 people? Or maybe he is thinking about the amount of pot that will be smoked. Heck I am thinking about that as well.
If Rusty say's that he does not want to go then I think I am going to make it a girls weekend. For any of you who do not know what burning man is go to burningman.com.
Nikki is home with the flu. This is really bad timing since she had two finals today. Oh well she can just take them another day.
One of our friend surprised us the other day. He called and said that he was in Denver. What? last I heard you were in Iraq and you were not suppose to come home until Feb. I am so glad that he made it home safely.
Yes my husband needs to be on that show clean sweep. I guess I should stop complaining because I am stacking his stuff in the garage so that way I do not have to see it! LOL
As for the question that was brought up a lot yesterday. I have had no intention on ever taking ANY of my children on my dream vacations. To me a vacation does not involve watching over my children.
If I have to take my children then it is not a vacation because all you have done is change my surrounding. I will still be saying, did you brush your teeth, did you use soap....... My idea of a vacation is no children, no pets and no phones! LOL
Well I need to get back to cleaning up.