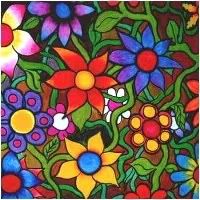 Well, for the most part I am moved in. Noticed I said "I". My pack rat husband still has a lot of unpacking to do. Rusty swears that he is going to go through his stuff and get rid of a lot of it. I am so glad that he said that because I needed a good laugh. I just told Rusty " Well as soon as you kick the bucket I am sending some of it to the Marine Corps museum and the rest is going in the trash. Then anyone who wants the furniture came come and take it. Rusty just looked at me and said you would not do that. Watch me.
Now that we have the computers up running I need to get Ambers pictures loaded. I can't wait to share her pictures with everyone.
The girls are loving the new house. We live in a community where we have a swimming pool and a fitness center. I will be using the crap out of the pool.
I finally got some curtains sewn yesterday. Now our neighbors cant watch me take a bath. I made our bathroom curtain out of bright yellow rubber ducky material and I trimmed the curtains in a bright orange. The curtains look like a quilt top and they really brighten up the bathroom.
Ryan is not adjusting to well. I swear the child left his brain at the other house. He figures that since we do not live in the same house the same old rules do not apply. So it has been so much fun that Rusty and I are just speechless.
The girls have finals this week, so they will be out of school early everyday this week. I know that they will do fine.
Life is slowing down for me and I am happy to say that I am returning to house rat status. My friends are doing their best to get me out of the house, but I am happy just chillin at home.
Tonight is women's Bible study and I am thinking about going to that. Deb wanted me to go last week, but I was way to busy, so I am thinking I will go tonight.
My friend Lyn is pulling me into a quilting group. Rusty is so glad that Lyn is doing this. Rusty say's that I need to get out more. I would have to disagree.
Lyn asked me if the car had gotten fixed yet. No not yet. It is still sitting down on base. I guess I did more damage then I thought. I some how managed to shatter the housing where the belt goes. Whatever. Car's are not my thing.
Well, I think I am going to go make myself some breakfast. Scrambled eggs and a hash brown. That sounds good to me.