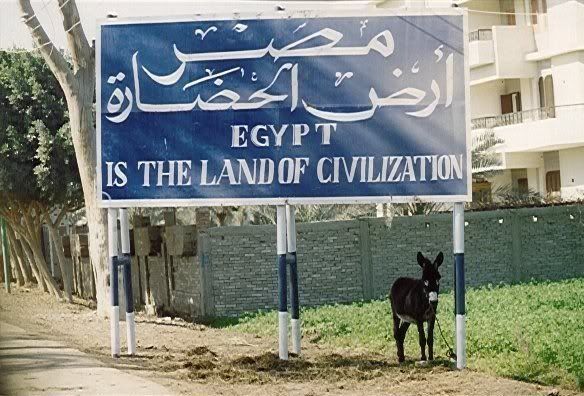 I got up this morning and did some of the typical mom stuff. Man it is so time consuming to clean three bathrooms!
I know I should make the children clean their own bathroom, but my ocd got the best of me and I had to do it to make sure that it was done right.
The last few days the girls have been talking about going to Egypt between Christmas and New Years this year.
O.K. let me have a pity party for myself here.
The girls want to go to Egypt. The country that I have wanted to see since I was a child. They are going to get to take a boat down the Nile. I have wanted to do that.
No. I am so sick of letting my children chase their dreams while mine are put on a shelf.
Hell even Rusty has been to Egypt! I so do not want to hear about his trip to Egypt either.
If one more person say's to me " well then why don't you go with them?" Let me tell you why. I can't chase my dreams because their is no one here to do my job. Rusty only gets two weeks off a year. Someone has to be here with Ryan 24/7.
People just don't get it. My life is not that simple. I wish I could just say screw it and leave, but I can't. This is one of the times when I hate being the mom of a handicap child.
I hate the fact that we have had a 2 year old for 10 years now.
So many times I have wanted to walk away and say screw it all. I am so sick of sitting on the sidelines of life.
With all of that said. The girls can go to Egypt if they want to. I will help them raise the money for the trips. I will continue to be their biggest cheerleader. I will continue to allow our children to chase their dreams, I will continue to encourage them to get out there and see the world.
After all isn't that what a good mom does?
I will never share with the girls the fact that I hate not being able to go with them. I will never tell them how much my heart breaks when the leave. My heart does not break because they are leaving it breaks because I am not going with them.
This is a pain that I will keep to myself.
Now it is time for me to get back to the reality that is called my life. There are still dishes to do and animals to be cleaned up after and life goes on.