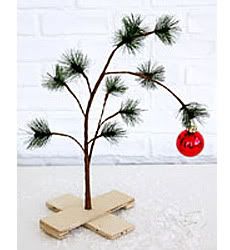 Yesterday was one of those day when I should have stayed in bed!
The girls tell me that we are out of t.p. as they are walking out the door. Great I have no cash, or the atm card! Do I just not pee all day long?
I got most of the China put in the China cabnit and I was trying to pack away the rest. As you can see from the pictures, the kittens were ever so helpful.
I called my boss and was going to ask him to pay me out, so that I could go buy t.p. ( and other shit at wal mart) My boss never sleeps! Yesterday he slept for 12 hours.
I finally got a hold of him and he told me to come over in an hour. So I did. He had not even gone to the bank yet! Then his truck would not start, so I had to give him a ride to the bank.
I did find some material and I dropped it off to my friend Lyn. She is going to help me make some quilt tops for all of the boys.
Got that done and got home just in time for Amber to go petition. Then Amber calls me and tells me that there is no place for her to work. I had to remind her that I was very serious when I when I said that I expect her to be working every day to help pay for her trip to Europe.
I asked Nikki to help me move some furniture so that we could get the Christmas tree up. Then we decided to put the tree together first. That was when Nikki said " you are fired from ever buying a tree. This tree looks so bad. Well I guess grandpa would be happy he always wanted a Charlie Brown tree. Next year please let Rusty buy the tree." Oh Lord help me now!
Then I had to go get Ryan from the after school program. All of the road were blocked off for some reason!
Ryan and I got home at the same time as Rusty. So it was soup and sandwiches for dinner.
After dinner I still had to take georgee girl over to a friends house. My friend was going to remove her stitches. On a good not George had pulled a few of her own out so it did not take to long to pull the rest of the stitches.
By the end of the day my stomach was killing me. I guess I over did it. So I just made a cup of tea and fell into a hot bath.
Nikki got up late so I will have to run here to school. I guess that is cool because I will just go to the store while I am out.
I so enjoy being a house rat, but latly all I have done is run. This sucks. I want to be a house rat again.
Chrissy post her gas prices everyday. For the recoed our gas is now $3.27 a gallon. I know I should not bitch because Europe pays more for gas, but this sucks! If we had public transportation here I would use it.
I think I have finally come up with a Christmas gift for my mom. I think I am going to pay her electric bill for the next few months. My mom does not need anything, but since my dad died she has been having a hard time making ends meet. So I figure this would help her out.
I am off to start my day.