So one of the marines comes up to me on Saturday and says "my girlfriend is coming in tomorrow and I thought that she could hang out here with you and Beth". What? Excuse me? This is not the crash free hotel.
I normally do not care, but how about asking me first? If you had asked I would have told you no. Beth is staying here, our friend Kevin is coming in on Wednesday and then my mom comes in on Friday! I have a full house already.
I had even gone grocery shopping and bought enough food to get for the people that I KNEW were going to be here. I can't afford to feed two extra mouths!
Then this chick does not talk to anyone. All she does is sit and text. Oh wait. She asked me to take to the dry cleaners because she did not get ball cleaned before she came out here! She also asked me to sew those fake boobs in her dress! What the hell do I look like? Then she asked me if I could score her some weed. Hell if I am going to go score some weed I sure as hell am not sharing it with you!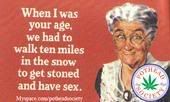 So far today I have had to do laundry, clean the house up, cook dinner, call and order 2 cakes for the marines birthday ball, call the dj, and I still have to go out to 29 palms.
Sometime this week I need to squeeze in work, 2 trips to the airport, a trip to Joann fabrics, get the girls ready for the ball. I need to make sure that Rusty has everything he needs for the ball.
My gosh I do not want to be me this week.
My mother is coming into town Thursday. I still have not figured out why. The children keep asking me why. I have no idea why she is coming. Actually I do....here is how it goes.
I asked my friendly shrink to analyze the situation. i wanted to know why after 17 years she actually is trying to care. I was told that it was not so much that she cared, as much as she is trying to make herself feel better because of her past actions.
What is that about? Why should I make her feel better about herself? However if I tell my mom not to bother then I am the bitch.
Why do people think they can suddenly walk back into your life and just act like they care and that everything is fine. Yes, everything is fine and we have been doing fine with out for a long time so go crawl back under your rock!
The other night the girls told me that they really did not want my mother to come out. They also told me that I was put back in the will. What ever. It is a little to late. I had just planned to tie everything up in the courts. I don't want anything, I just want to make my sister waste her money and to make her fight for her shit. O.k. I will really do just because I can and because I am a bitch.
Well nothing is getting done by me sitting here.