Well I have survived my mom being here for a week, prom, Nikki's sweet sixteen party,a UTI and the kittens learning how to climb the stairs.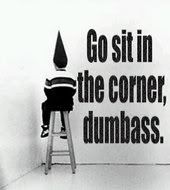 Now I am trying to survive heat stroke.
Nikki had a double hitter on Saturday. So I sat there in the bleachers in 100 + temps. I took care of Nikki. I made sure that she had enough water, Gatorade, sunscreen and fruit. I even went and bought both teams popsicles.
I know how to handle the heat. I have lived here long enough to deal with our high temps. I know everything that I should be doing.
Do you think I took care of myself? Oh no I have blisters on back, and I am still trying to recover from heat stroke.
I told Rusty that I would call him later and tell him that I am taking a sick day. My head hurts, my sun burn hurts, my skin has scales, my eyes hurt, my hair hurts, and I am still not peeing enough.
Rusty and George have been such a big help. George took the kittens for a night. Then once she brought them back Rusty took care of them, and he ran the children every where. Rusty is so awesome to me. I so needed to rest and he made sure that I got it.
So we are looking at another scorcher of a day. Rusty told me to pump the water and to sleep on the sofa. I guess I deserve a sick day, but I kinda feel guilty.
Will someone please come rub aloe on my back? It hurts so bad right now.
O.K. ladies here we go! I stole the Queen Mary 2!
So I have decided that Lyn will be our captain. I chose Lyn for two reason's. First of all Lyn's hubby is in the Navy, and second of all because she is from the UK.
Ladies, we are heading to the UK to pick up Louise!
I made arrangements to have plenty of grass for Paula's cow. We will have plenty of people to walk our dogs and scoop out our litter boxes. I ordered nothing but the best food, but most of all......
I have kidnapped some marines and sailors. These guys will serve two very important roles for us. Not only will they wait on us hand and foot, but the Navy guys will keep the boat going and the Marines will protect it!
Ladies, sit back and relax as we start our cruise to the UK.
I will be in sick bay trying to recover from this damn heat stroke!
Here is the link to the Queen Mary 2.