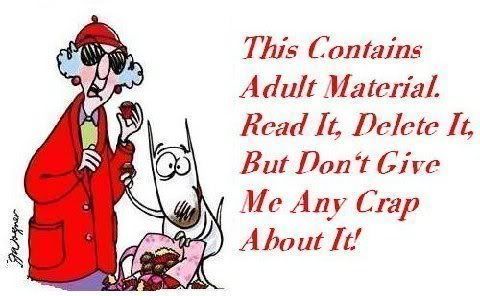 Rusty and I have been going in so many different directions and we have not had any time to ourselves. I am so looking forward to going to Vegas.
So last night I give the kittens their bottle and I get them settled down for the night. Then I go and take a bath.
I get out out of the bath and I smear smell good lotion all over my body. Then I say to Rusty "do you know how to make a car sound?"
Rusty gave me the strangest look and say's "no"
I said "Well it is your lose, I was going to practice giving you road head"
That got Rusty's attention and that lead to some sex.
Why is it that I get less sex now? I am married and sleep next to a man every night and I have less sex now then before we got married?
Rusty and I went out for ice cream and starbucks last night. So Rusty get's in my car and say's " Well I see they still don't make windshield washer fluid".
I said " if you don't drive into the sun then you can still see through all the dirt." Rusty just gave me that deep moan that means I am kill you now.
Then Rusty say's "Your car needs a front end alignment"
I kept my mouth shut, but I was thinking "I wonder if it got out of alignment when I took off roading to go look at the poppies?" I knew if I said that out loud I get a bigger moan.
I know that Rusty looks way older then he really is. I am just wondering if I am contributing to it.
Today is going to be the same stuff for me. Tomorrow I have a ton of errands to run and I am thinking about going and getting my hair trimmed. I will have to really think on that one.
But for today I am just going to hang out here at the house.
Today we are heading to south Texas. Paula did not give me a town, so we are going to drive around south Texas until we see an older lady holding her cat!
Pack your bags Paula today is your day to escape.
http://journals.aol.com/plieck30/Iwantedtobeacowgirl/