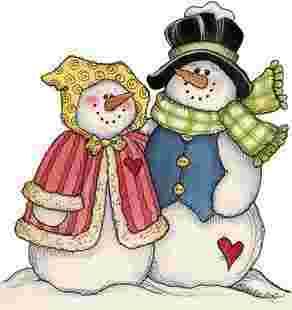 Why am I so cold? It is 73 degrees in the house. Oh well I have some hot chocolate so maybe that will warm me up.
Yesterday was fun. I am so glad that I made the time to go and have some time to myself.
Earlier this week I discovered that I am married to a white man. Rusty and I were talking about Christmas gifts for Ryan and I suggested that we buy him a basketball.... since he is playing basketball now. I told Rusty that way he could help Ryan with his dribbling and passing. I got that blank stare. Rusty finally said " I do not even know if I can dribble a basketball" I just looked at him and said " you really are a white boy even I can play basketball." I am still going to buy Ryan a basketball for Christmas.
So several years ago when one of our dogs was a puppy it killed two of the neighbors dog. Now it is not what you might be thinking. Our dog and their dogs use to run along the fence and bark at each other. One day while the dogs were doing this our neighbors dog's had heart attacks! So last night we saw a strange dog in our back yard. This is very strange for us since our back yard is completely fenced in. It was the same neighbors dog. There new dog had pushed two of the fence boards off. We tried so hard to get their dog back into their yard so that we could fix the fence, but the dog wanted to play. We gave up and came back in the house. The our dogs wanted to go out. I almost let them out, but then remembered that there was another dog in our yard. I could just see our pit killing there new dog. I don't think our neighbors would be happy if we killed their third dog.
I have a few errands to run today and then I am going to go visit my quilting friend. I managed to get a lot of cleaning done last night so today is mine.
Tonight for dinner I am going to make sloppy Joes. Ground beef is very high here, so I found some steaks on sale I am going to grind them up. Can you believe that it is cheaper for me to grind my own meat then it is to buy it preground?
Next week we have to go to the school and do Ryans IEP. The teacher he has this year is so awesome. She is going to push to get Ryan into the therapy that he needs. I have been fighting with the school system for years and now it looks like I have someone on my side. I am not going to get my hope's up, after all it is the California public school system.
Nikki is sewing her boyfriend a quilt for Christmas. The last time she did this she broke up with him. I can only hope that this will happen again. I do not like this boy. Last night Nikkis boyfriend called and I told him that she was not home. This boy then asked if I knew where she was! I said "yes, I do" and hung up on him.
Last night I let Rust do something that I never allow him to do. i let him brush my hair. Anyone with naturally curly hair knows that a hair brush can get lost in our hair. I had straightened my hair so it was a little easier for him to brush. I must admit that it was nice to have him brush my hair. Rusty could not believe how long it has gotten.
I need to go get my day started.