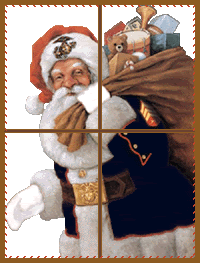 Rusty gets the Marine Corps Times. This is just a big news paper telling everyone what is going on in the Marine Corps. Most of the time I just flip through it and find nothing of interest.
However this weeks cover story is about aggressive dogs. The writer of this article had the audacity to compare my husband and other marines to dogs! My husband is not a common animal.
I do not agree with bsl. (breed specific legislation) Just because a dog is dig does not them mean and aggressive. I do not believe that dogs should be ban just because of their breed. Maybe we should just ban stupid people from owning dogs?
The author of this article has never spent anytime in this house other wise he might have written a different story.
In this house, our pit run's from the kitten. In this house, our pit plays with our handi cap son. In this house marines wrap their arms around our pit and go to sleep.
In our house, marines fight over who is going to bottle feed a kitten. In our house, marines treat our animals with respect. In our house.....
Yes, marines are trained to fight. Yes we send the marines into situations that we would never want to be in. Yes the marines are the baster children of the United States military.
That does not mean that you can compare them to a common animal.
Marines are people. They were raised by humans and they do have feelings. Marines do not always like what they are asked to do, but they do it. Marines are kind and loving and they are a sucker for children and animals.
I am going to write to the editor and voice another opinion. I do not like it when people compare my family to a common animal. I do not like it when people write about something and do not do research. If they had done their home work then they would know that other dogs attack more often. I do not like it when someone is trying to put limits on what we can and can't own.
People can have my pit when they take my gun. And that will be when I am dead. Here is the link to the article. I will more later after I calm down some! LOL
http://www.marinecorpstimes.com/news/2007/12/marine_devil_dogs_071208w/