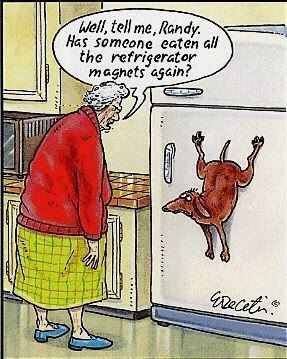 Saturday night Rusty and I went out to dinner. Nothing fancy, just a little local place. All we wanted to do was chill and spend a little time together. Then Rusty's phone rings. It is Nikki, she cut her face and needs to go get stitches. So much for dinner.
We get home and Nikki has this nice cut on her face. Nikki was sitting on the floor and one of the dogs jumped off the sofa and bumped Nikki's face right into the corner of the coffee table.
I made Rusty take Nikki to the hospital. Oh Rusty was so pissed off, he said that Nikki would be fine and that I was over reacting. He took Nikki. They ended up super gluing her face and gave her an antibiotic.
Rusty and I continued to argue over weather or not Nikki needed to go to the hospital. I finally gave up the fight and said " Well tell you what I will take care of the girls and you can tell Ryan to suck it every time he gets sick". Why are moms the one who have to take children to the hospital.
Just in the last five years I swear I have spent years just sitting in the e.r.
Sunday came and I had to run and pick up a few more donations and then I headed home. It was very cold and wet here, so I just wanted to stay locked in the house.
Rusty ordered some pizza for lunch and we just chilled for the rest of the day.
I did have to run to walmart to pick up a few things. I ran into Lyn there.
Lyn has gotten two quilt tops done and I have gotten one quilt all the way done. I need to go over to Lyns house and pick up the quilt tops so that I can get them quilted. Then we have come to the conclusion that if we do not get that fourth quilt done then it can be mailed to whomever.
Lyn told me that I look like shit and that I should go home and go to bed. Now only a friends can tell you that! LOL I told her that I agreed with her, but that we had better get some sun soon. I am so sick of this rain and of the cloudy sky. I need my sun! If the sun comes out at all today I am going to go sit in it.
Then Lyn tells me that one of our friends was catching a lot shit today. Warren, our friend, has aids. Whatever, I knew that. Well it seems that several people down at the post do not want Warren doing anything down there because they are scared that he spread his aids.
People are so stupid. I hate stupid people. I told Rusty last night that I was sick of the way people treated Warren. The last time Warren was in the hospital I was the only one who went to see him!
So today I am going to open the house u and air it out. I have dinner in the crock pot, and brownies in the oven. I am on my third load of laundry for the day. So I guess I am off to a good start.
Before I forget I would like to give a shout out to Gerry who commented on me in her blog. Thanks for thinking of me and giving me an award! Here is the link, so everyone can check it out!
http://journals.aol.com/gehi6/daughters-of-the-shadow-men/entries/2008/02/03/nice-matters-most.../1889