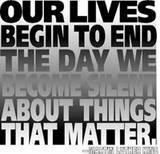 I just got a call from the flight line. One of the marines and his wife got back together the other day. Now that taking his wife in for a c section. He said " I was prepared to miss the birth of my first child, but to know that she is on her way and that I will not even be able to hold her breaks my heart." It breaks mine too. I got his wife's address and told the marine that I would make her a baby blanket.
I am sick of making baby blankets. I have two tops done, one sitting on the table, and now another one to make. I just don't want to drink the water that these gals are drinking.
Yesterday I asked Amber if her and Sam were going to get back together. Amber shocked me when she said "No. I remember what you told my. That I should watch how boyfriend treated his parents. Sam is very mean to his mom and flips her off and talks bad about her when she is not around. That makes me wonder what he will say about me when I am not around." Wow Amber was actually listening to something I said.
I spoke with my lawyer yesterday. O.K. my lawyer is my friend Lyn. Yes she is a retired lawyer. Anyway she told me not to change Nikkis number but to have have all of physco mom's call sent to voice mail. This way we can establish a pattern before we go get a restraining order.
Amber actually went and traded phones with Nikki yesterday. Amber said "Let that bitch call while I am on the other end on the phone".
I told Nikki's other mom what was going on and she thinks that we should take this to the youth pastor. So we will see.
I found out yesterday that the person that owns our home has not paid her mortgage in a while. So I called Tim who is the property manager. Tim said that he is going to try to get to the bottom of this. However if the lady lets this house go into foreclosure then we will not have to pay rent for a few months.Tim said there are some other properties that we can move right into. I do not want to move again. However I am not stressed out over it. Life happens.
It just hit me. Today and tomorrow the majority of our friends will be leaving. I have no fear for them. I know that they are all coming home. I am sad for myself. Sad that I will not be able to see them for a long time.
I have no time for tears right now. I still have laundry to do , a house to clean up and maybe some nude tanning. I can cry later.