I found this graphic this morning and fell in love with it! I own three black cats so.....
So this morning I had to go into Ryans room to get something. I never go into Ryan's room, because Autistic children hate having their things touched.
There on the floor is a picture of me and someone I once knew. The photo was an 8x10 of us on her wedding day. It must have fallen out of the box that is on a shelf in Ryans closet. The photo was torn in half because it had been run over by the closet doors.
I just picked it up and threw it away. No emotions at all. While I was cleaning up I thought about how I just tossed the picture.
That was when it hit me. The gal that was in the picture with me use to be a friend. Now I do not even know where she is. I have not seen her since 1993. That picture was from my past. That picture was from a time in my life when I was in a very bad marriage and just wanted to stop living.
I will not miss the picture. My children will not mis the picture..... if they even know it existed at all.
I have come a long way. I know that I am not the same person I was back then. I now know that it is time for me to go through more pictures and get rid of them.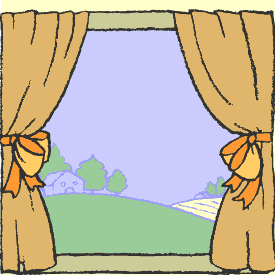 Our property manager Tim called and said that he had work for the girls. Some time this week the girls are going to go help him clean out his garage and get things ready for an estate sale. Tim said he finally getting around to selling his mom's stuff.
Now Amber is excited about this. Amber knows that Tim pays well and that he pays cash.
Amber is taking econ this year so she is really learning about money and the economy. Amber said that she wish's Tim would have steady work for her.
I told Amber to be patient. That this could be her foot in the door to some real steady side work. I also suggested to Amber that she talk with Tim about cleaning out the houses that other people have moved out of, or anything that he might need done.
Now the wheels in Ambers head are turning. Amber figured out that she is made more money by pulling a toilet then she did working 2 days at her "job". Amber has learned that she does not have to pay taxes on cash.
Finally somethig is starting to sink into her head.
Yesterday I went and got Nikki's sponsorship letters copied, and I even mailed a few of them for her.
Everyone says Nikki has my drive, but I know Nikki got everything else from my dad.
Nikki can have a full plate of things to do and yet she gets it all done. I swear this child never sleeps. I know as a baby she never did!
After Nikki got done with softball she came home and started filling out more letters and has a huge stack to pass out!
Watch out world Nikki is on a mission and she wont be stopped.
Well, the laundry is calling me, and I have to go to the store, so I better get moving.