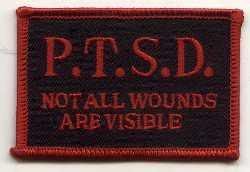 Yesterday was not a good day. We went to launch our friends boat and the battery was dead, no big deal. We all just hung out at the lake and floated around.
We all decided to go down to the vfw because they were serving burgers and dogs. Then when I told Rusty that I was ready to leave he just gave me a look that let me knew that he was not. I had to much shit to do and I could not be waiting on him, so I just took Jake's truck and came home.
Rusty shows up right before we were ready to leave for fireworks. He had way to much to drink.
So, Ryan, Rusty, Jake and I went to watch fire works. That is when Jake and Rusty started jumping and twitching. It was just so much fun to watch these guys cover their heads and shake. We will not be watching fire works next year. PTSD sucks.
When Rusty had his heart attack they told me everything that I would need to do to take care of him. They never told me how to care for myself. What I mean by that is they never told me how to handle his depression and other things like that.
Now I am looking PTSD in the face and once again I am looking the unknown in the face. How am I suppose to handle this? Once again I feel like I am on my own.
I often wonder if people look at Rusty and can see his demons. Or can you only see them when you are close to him.
I guess this is what you get for serving your country?
So I will just keep doing what I am doing and hope that it is enough. I guess that is all I can do.
Today my goal is to clean something in this house. I am about to scream because this house is trashed. Oh wait it is o.k. if my house is trashed. These are the good old days. One day when my children are grown and out of the house I might find the time to care. Until then I am going to just go on and enjoy my life.