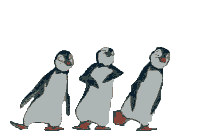 I am so proud of Amber! She did it! Happy dance Happy dance! Amber looks so grown up in the picture.
Then there is the picture of me sitting in my dream tub. Every time I go to the home depot I sit in this tub. May some day I will get it.
Not to be out done, our dog Rascle loves to lay in the sun. However she is not a common animal. I don't think she even knows that she is a d-o-g! So she has to lay on a lawn chair.
I found out today that one of my dear friends is coming back from Iowa. Sonja so hates Iowa and is ready to give up her post and risk never being promoted again just so she can get out of Iowa. Anyway, Sonja will be in town for a week and I can't wait to see her. I told Sonja that I would bring the pink the Champaign and that we would go down and sit on the dock and just catch up.
Sonja is the mom of triplets. I so miss them. I asked her to bring them back with her so that I could see them. Sometimes having military friends sucks! The damn military moves everyone around and I always end up missing our friends.
I got my fine in the mail today. A few months ago I got a ticket and the officer had to stop writing because he ran out of room, well I now know how mush I owe. Drum roll please. The amount is $430! Now I just have to find the right time to tell Rusty.
I have been taking some skin, hair and nail vitamins and boy do they work! y finger nails are getting so long that some of them have actually started curling under! I can't tell if my hair is getting longer.
O.K. I should go get some dinner ready for Rusty. Tonight he is going to have steak, baked potatoes and a vegetable. I am going to have a salad.
I have been eating so bad for the last few weeks and I need to get back to my "good" eating habits. I am still not eating any junk food, but I have had fast foods instead of healthy food.