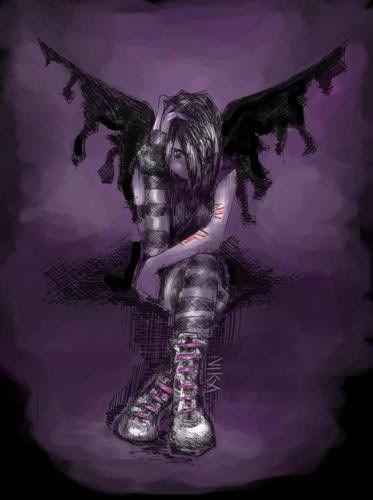 Rusty and I got up this morning and we made out a list of things that we wanted to get done. Sadly having Mrs Cleo put down was on that list.
I know it was the right thing to do. However that does not mean that I will not miss her. I just stood there and cried. Rusty just hugged me and then took me out to lunch.
Now I am home. The other cats are looking for Mrs. Cleo, I know that they will be fine.
Today we cleaned out Ryan room. It still amazes me how this child can break so many toys and the strange thing is.... he does not even play with 90% of his stuff. So the stuff that was broke got pitched and the rest was put in the garage so that we can put it out in the next yard sale.
Then we moved on to cleaning out the fridge. We are gross people! We took everything out of the fridge and then pulled all of the shelves. Note to self: clean the fridge out more often.
I have nothing planned for the rest of the day. After it cools down Rusty and I have to run out and pick a few things up, but I think we are going to spend the rest of the day hanging out in bed and watching t.v.
I was just getting ready to save this entry when I got attacked by some kittens. They just brought me out of my funk. The kittens still need me, so I need to go take care of them.