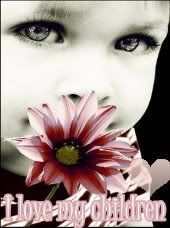 Today has been a long day, but a very good day.
Nikki got off to San Francisco o.k. and she was just so excited. I am excited for her. I am glad that Nikki is taking all the opportunities that life is giving her.
On a little sad note. One of our marines was very sick today. We could not get her to wake up. I had one marine grab her and put her in the car. Some of the other marines were in charge of opening all the doors and holding onto the dogs.
When we got to Navel Hospital everyone there thought that she was in a diabetic coma. This marine was so sick that not only could she not wake up, but her blood pressure went up 20 points when they made her stand up. Then they went to start and I.V. and her veins collapsed.
Once everything was said and done, she had a very bad case of dehydration. Once they finally got some fluids in she felt much better. She has the start of some lung problems so they put her on meds.
While I was on the road to the hospital I called Rusty and left him a message and told him what was going on. Rusty called me back a few minutes later and said " call me if anything happens. I will be there in a moments notice and give her a hug and a kiss for me."
Push came to shove today and everyone came together to work for the common good. All of the marines followed my orders and we got done what had to be done.
Push came to shove and Rusty was right there for me. We do not have a perfect marriage, but we are always there for each other.
Push came to shove today and I had to take charge of this marine. If she had been alone in her room all weekend Lord only knows what would have happened to her.
I am the luckiest women in the world. I have a house full of people who love each other and really care about each other.
The last few weeks have been stressful for Rusty and I. Yes, I know that my journal has not been that up beat. This is life and not everyday is a bed of roses. However I will take the thorns as long as I can smell the roses.