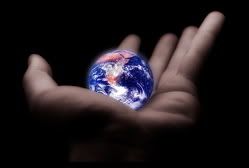 Nikki arrived home from San Francisco Friday night. It was so good to see her walk in the door. I just wanted to hug her.
Nikki said that she had a blast and then we went to start packing for her trip to Mexico.
Today I took Nikki almost down to the boarder. It was so nice to just sit and talk with her.
Nikki is growing up so fast and I swear everytime she comes back, she is a little bit more grown up.
On the drive Nikki asked me how I find balance in my life. What? I am 37 years old and I do not think I have found complete balance. I did tell her what I do when I start to get stressed out. I also suggested that she talk to help leaders because they take a lot of trips and I thought they might be able to help her find some balance.
There is a saying that goes something like this.. Marines never wonder if they have made a difference in the world. That is true for Nikki as well.
I just hope that one day I will be able to change the world like the marines and Nikki do.
Amber made $120 dollars this weekend. Amber is happy that she made that money but she is also very discouraged. I know that Amber can do it. Amber just needs a taste of success.
I had a few heart to heart with some of the marines this weekend. I find my self giving advice and then I wonder where the words have come from. I know that they come from my past experiences, but man I never realized how much I have gone through and how much I have learned.
This weekend has been a blur to me. Rusty and I went in different directions this weekend. I swear the man keeps worse hours then he did when he was on active duty.
So, tonight we went out to dinner. Just the two of us. I wantedto sit down and tell him everything that went on around here. I sometimes wonder if Rusty feels like he is missing out on some stuff. I know that he missed a lot while he was on active duty, but I have never asked him how he feels now.
OH! I go three pumpkins! I picked them yesterday. I was so happy! I think I am going to plant some more and see if I can't get them to come up closer to Halloween.
That was my weekend in a nut shell. Not very exciting, but that is good.