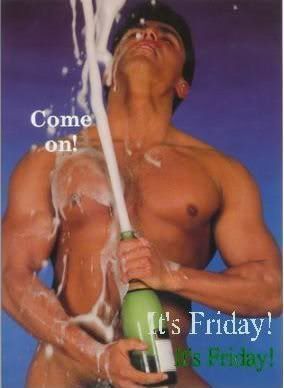 I would not mind going to bed tonight and seeing this standing by my bed! O.K. I am a pig I know.
Well I am out of questions. So I guess you guys now know everything about me! LOL
Nikki is at school, finishing up her last minute stuff and then she is going to go hang out with an old friend after that.
There has been a lot of stuff going on with Nikki and her boyfriend the last few days. Actually it is the boyfriends mom. This mom thinks that Nikki did something with her son. Well, o.k. but the date you gave us does not add up. Nikki was out of the country! Then this lady told Nikki to watch her back. What? Did this bitch just threaten MY child? Oh I think not.
Amber found out yesterday that the one day she worked at juice it up was trial run. It seem that they are bringing a bunch of new people and trying them out for a day. Amber will find out next week if she get hired. What is that about? Now Amber is bummed again.
I have been posting stuff on craigslist in hopes of selling some of this stuff off so we do not have to have another yard sale anytime soon. So far no luck.
Today I am going to just do some stuff around here. I am almost done with another quilt top so I am hoping to get the whole thing done today.
I must admit that Rusty and I have a great love life. Rusty sees right past all of my imperfections and just loves my body.
Well yesterday I finally found the video for one hot momma! This is Rusty and I! LOL
Trace Adkins - Hot Mama

Add to My Profile | More Videos