<IMG src="<table width=350 align=center border=0 cellspacing=0 cellpadding=2><tr><td bgcolor=" align=center #EEEEEE?>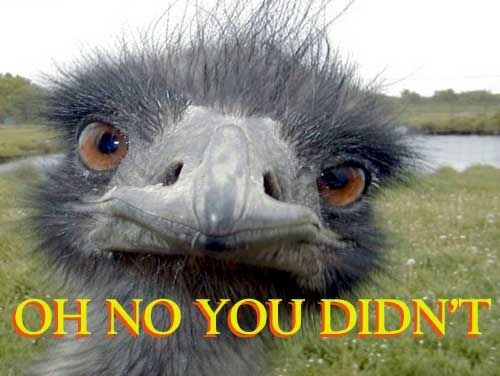 Yesterday I spent most of the day in a funk. I was still pissed off from the day before.
Then Ryan's teacher called me. He informs me that Ryan will not be in the living skills class this year.
I said "what? that class is in his IEP that is a legally binding contract. Are you telling me that the school is breaking his contract?"
Yep. That is what he was telling me. The district said that there were not enough children in our district to support the class.
I said " fine I want an emergency IEP meeting called. The district will find a living skills class for Ryan even if the have to bus him to another town."
The teacher then tried to convince me to let Ryan change for p.e. and be placed in a regular p.e. class. He also told me that until the IEP meeting Ryan will be going back in the general special ed program! That was when I lost it.
I took a deep breath and said "You will not place him in a regular p.e. class. As for him being in regular special ed classes, well good luck with that. Lets face it he is not 6 months behind he is 6 years behind! Have you guys lost your minds?"
Oh the joys of raising a handi cap child never seem to end. However we do have an IEP meeting on Thursday. Rusty and I are sticking to our guns and we are going to make the school system place him according to his IEP.
The really sad thing is, is that last year I fought like a dog to get Ryan sent to a different school out of our district. I lost that fight. Now the district is looking into their programs to see if they have room for Ryan. HMMMM, didn't I tell you ass holes this last year!
today is another day. I found this yesterday is Lisa's journal. This will come as a big shock to everyone! LOL
You Are a Red Crayon
Your world is colored with bright, vivid, wild colors.
You have a deep, complex personality - and you are always expressing something about yourself.
Bold and dominant, you are a natural leader. You have an energy that is intense... and sometimes overwhelming.
Your reaction to everything tends to be strong. You are the master of love-hate relationships.

Your color wheel opposite is green. Green people are way too mellow to understand what drives your energy.
Today I have to get some house work done and then my goal is to finish a quilt that has been sitting on my table for four days now.
This morning Nikki asked me if I still had my running shoes. I was thinking yes, they are the only pair of sneakers that I own. nikki asked if she could have them since she has to run the track for softball. Sure you can have the shoes off of my feet. I swear they want me to just drain all of my blood and give it to them!
Nikki needs all new softball gear...oh did I mention that she made the team. Amber needs new dance shoes. Nikki wants to try out for water polo. Amber needs gas money. Nikki needs......Amber needs..... I swear if my rich uncle does not get out of the poor house soon I am going to be a shrinked up prune because my children had just sucked me dry!
Well I am going to go make some mac and cheese. That is the breakfast of champions! LOL