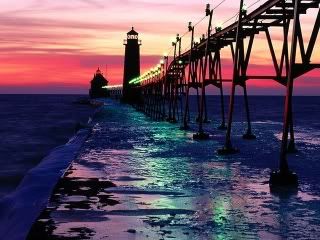 Nikki is home! I was so thrilled to see her. We took her out to dinner and man she just talked and talked. The she looked over at Rusty and said " daddy I got to spend my summer what you spent your life doing.... I got to change the world". Yes she did.
Amber was so happy to see Nikki that the two of them walked around hugging.
This up coming week is going to busy for us. Amber and Nikki have to go register for school and then Nikki has softball try outs this week.
I guess summer is coming to an end for us.
We had a good weekend just hanging out with our friends. One of our friends came in from 29 palms, and we had not seen him in a while so it was so nice to see him.
One of our friend's, Dustin, turns 21 on Monday, so we gave him a good party. I will post some pictures of that party!
I had found a place in town that does hair braiding and I asked Rusty if I could go get my hair done. He said yes. Then when Nikki came home with the exact hair style that I wanted! Rusty told me that he would not like that on me. Well I am glad that I did not spend money on getting the braids done! LOL
I am going to give everyone a chance to ask me something. I am going to call it behind closed doors. If you could ask me one question about my life ..... well here is your opportunity.
I am going to go. I hit a great material sale so I have a lot of sewing to get done! Oh and for the record, I will be sewing more blankets for the troops.