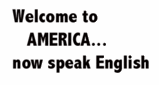 So yesterday I had to go register Ryan for school. This should be easy, but wait this is me dealing with the school system.
So I get there and I sit down to start filling out these papers and then a gentlemen walks up to me and starts speaking Spanish to me. I give him the deer in the headlights look. Then he speaks English to me.
I go to turn in all of the papers. The first lady was cool. Then she asks me to wait to speak to the school nurse.
The nurse says to me " your child is mentally retard with autism". I was like well thanks for telling me this. Then she say's "Well what can he do as far as p.e. goes" I very calmly say, "he can do anything that he wants. He will be in a special p.e. class along with all of the other children from the living skills class" The nurse then has the nerve to say to me so he does have limitations. I finally said " Look lady, I am his mom and I know him better then you ever will. His iep is in place and I do not need nor want your concerns."
I walked over to the next station. By now my blood is boiling. the lady at the next station says "You need to fill out this form so that your child can get on the Internet." I told her that I was not going to sign the form. her response was "You must sign the form so that your son can do his reports". Now I lost it. " I understand that the Internet is a wonderful tool to use. However my son does not even know how to turn one on or use a mouse. I know that he will not be writing any papers using the Internet". Then lady, bless her soul says " well what if your son has a break through" I am going to go off on this bitch! I said "lady if my son has a break through I will come back down here and sign all of the damn forms" she finally said to me "Oh one last question what language is spoken in the home?" This chick has no clue? I smiled and said " We speak Korean in our home. Please find a translator, so that we will not have to struggle with our English!" Bitch have I not just been speaking to you in English!
Nikki's councilors were suppose to be in yesterday. So I went up to the high school and the councilors were in but they were in meetings all day. So the secretary gave me an appointment for this morning.
I show up this morning and the secretary just looks at me, and then says "oh I forgot you had an appointment this morning, I did not look at their schedules, and your daughter councilor will be out all day."
Lady you better be speaking to someone else or you better tell me that the school system did not pay the phone bill.
I have to go back tomorrow.
Later on today I have to take a copy of Ryans iep down to the district office because it seems that they are not going to bus him this year. Well I have news for them. It is in his iep and they are going to bus him.
I hate dealing with the schools. The sad thing is I still have two more children to register for school!