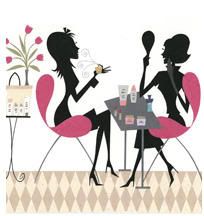 Today was so nice. Elle and I went and ran some errands, But man it was so nice just to hang out with a girl! I am usually surrounded by guys, so girl time was nice!
Tonight I cooked tacos for dinner, and I had enough for our family, and then all of a sudden I was feeding 15 people! Some how everyone heard that I was making tacos for dinner and everyone came up! I swear I am getting good at cooking for crowds.
For those who asked, yes my curls are all natural! I so love them. While I was growing up I was not happy with them, but then curly hair came in style and I was so in. Then I went back to straightening it until one day Rusty asked me why I did that. I really had no good reason. Rusty said that he loves my curles, and from then on out I have never done anything to my curles.
I miss the first episode of the deadliest catch! I so love that show. Elle laughs at me because she lives in Alaska and sees that stuff all the time.
Well, tomorrow I am going to go do some shopping and that is going to be about the extent of my day! Oh I am putting on a pot of chili and I will be making some home made dread tomorrow! YUM