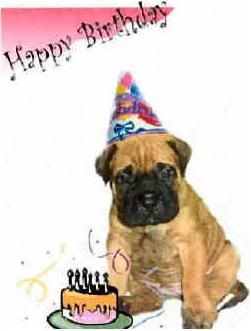 Well my little man is 12 today! We are going to surprise him big time today. I am going to wrap all of his gifts and have them in the trunk of the car. Rusty is going to call me and get everyone's order for McDonald's, and then we will meet up at the lake. I do hope that he has a great birthday!
I have some stuff to finish up around here. To my great surprise I got everything cleaned yesterday! Well....except all of the glass, so I have to do that. It is nice to have a clean house again.
Yesterday, my boss stopped by and asked me to do some work for him, so I am going to able to work at home this week and then I should be back to work full time by the beginning of next month. Rusty is not happy about this because he does not like me working at all. I am going to go ahead and work another petition season, the money is good, and even if we don't need it at least it would be nice to have some extra play money.
I am hoping to get started on another quilt this week. We met this awesome marine, and his name is Manny. He is older the most of the marines that come through this house and it took me a while to get to know him. Manny joined the marines because he ran out of money while going to college. Now Manny will be able to use his G.I. bill to help pay for his masters degree.
Manny is very quiet, until you get to know him. In this house there are always hugs and kisses when someone walks in or when they leave. Manny would not allow that. Now that he knows us, he is hugging and playing with the children. Yesterday Manny even went and laid down and watched t.v. with Amber! I am going to miss him when he leaves.
A friend called me last night and I asked her what was going on. She just cried and said that she was drinking wine and wanting to come back to California. I so wish they would move back here. I miss the whole family!
Well I should be getting busy.