I have heard it said that picture a snap shot of the happy moments in life. So here are some pictures that I wanted to share.
Ryan with his ringo hair !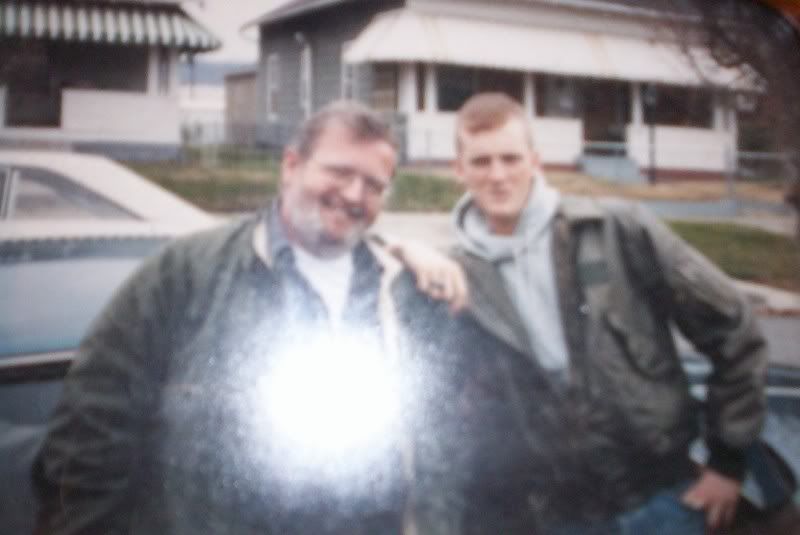 This is a picture of a picture of Rusty and his dad Rick. Rusty said this picture was taken right after Rusty got out of boot camp. I do not know why I love this picture so much, but I do. Rusty now looks just like his dad, except skinnier. sorry about the flash spot! This is what Rusty looked like when I met him.
This is our Rascle girl. She will not go out and pee if it is raining, so Amber bought her a rain coat with a hood!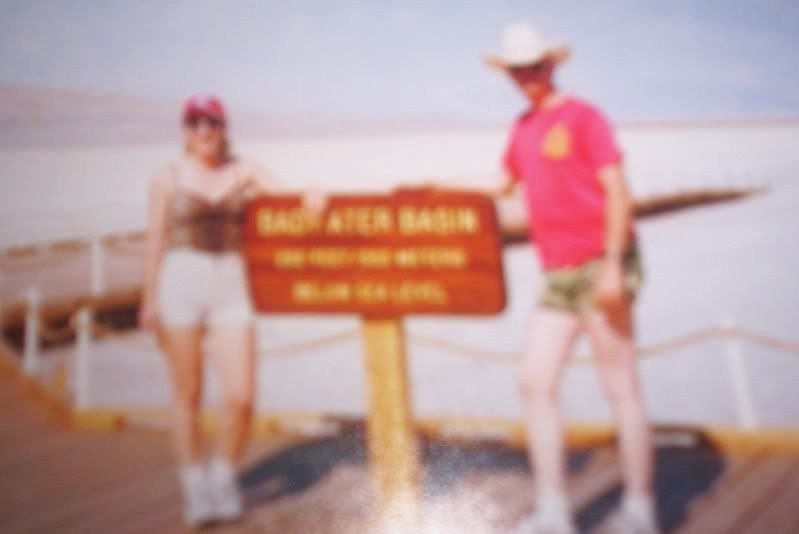 I know this is a crappie picture, but until Rusty buys a new scanner this is what I am stuck with. This was taken right after Rusty got back from Iraq,. We went to Death Valley as part of a support crew for a Major who was running the ultra man marathon. That is 185 miles non stop through Death Valley, in heat that goes above 120 degrees!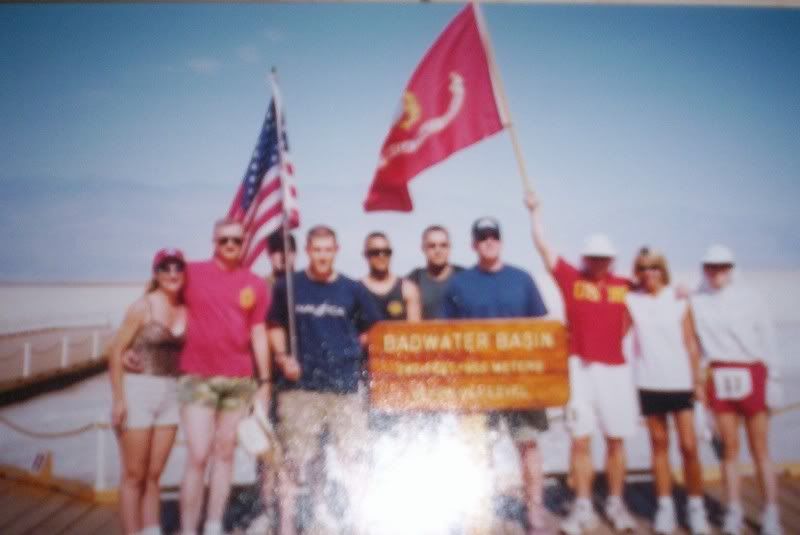 Here is the whole crew. Our friend that was running the race is holding the Marine Corps flag. That picture was taken 282 feet below sea level! In the back ground is all salt. The Borax mines are in and near Death Valley
Rusty is tall skinny one in the back on the right. This picture was taken during his last tour in Iraq, before the ground war started. I can pick Rusty out any time, even in uniform.
Well, I have a busy day today. I so for got that tomorrow is my moms birthday. Yes, I am going to send her a card. So I guess I better go buy a card and mail it today.
I still need to go get Rusty some socks and make copies of some pictures. Then I need to cook dinner before I leave for my interview, because once I am done there I have to go down to San Diego to pick Rusty up.
Once again I am hitting the ground running!