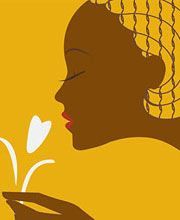 Last night I went to bed with a really good idea as to how today was going to go. I was going to sleep until I was no longer tired. I was going to clean up the house, and then if there was any time left I was going to work a quilt.
OH NO that is not how today went! I got woken up at 2 a.m. by Amber throwing up while sitting on the toilet. Nikki is trying to find something to settle her stomach and is slamming every door in the kitchen.
O.K. back to bed at 3 a.m. I did get a few more hours of sleep until Amber came in and told me that she still felt like crap. So she crawled into our bed and has been there all day.
Then I forgot that I had a meeting at Ambers school. So up to the high school I went. Ambers teachers actually said a lot of good things about her, and next year she will be able to take some of her classes as college classes! Go Amber! I did freak one of her teachers out because he saw me from behind and thought it was Amber. We look so much a like that it is scary.
Then I had to go to the store and get some stuff to plug up both ends. That's always fun. Then I came home and tried to get some cleaning done. I have managed to get half of the house cleaned so I cannot complain.
Tonight everyone is getting chicken noodle soup and sandwiches for dinner.
Can you believe that I have been so busy that I forgot that Ryan's birthday is tomorrow! So yesterday I had to go shopping for him, and tomorrow I am going to go buy some cup cakes. Rusty and I got him a remote control boat that shoots water. I think he will like it since he can take it to the lake. So tomorrow we are just going to grab some McDonald's and go down to the lake and eat dinner, and then let Ryan open his gifts. One of our friends is giving Ryan a t.v., so some of the other friends are getting him a video card.
Everyone is determined to bring us up to date on video games! Oh well.
So I am off to attempt to get some more cleaning done. If I don't then it will have to wait until tomorrow.
Oh, my old boss called me and asked me to do some work for him. So I am going to work a few hours this week and then I should start to work full time next month.