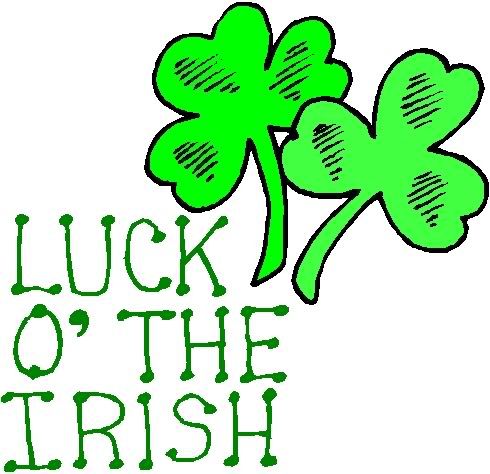 I have put the kettle on because I finally have time to sit down and fill everyone in on what has been going on here. So pull up a chair!
I am so glad that I had a few really good days in a row, because yesterday and today were not so good. Lets start with yesterday. I will set this up for everyone.
Nikki- middle daughter who is 14
Brenna Nikkis girfriend 14
Jake- 19 just got home from Iraq
Sam 17, Ambers boyfriend
I had not slept much Thursday night and I got up early to help Amber with her yard sale. Nikki needed to be picked up from school and then taken back to Brenna's house where they were going to spend the weekend. Brenna's parents went to vegas, so the girls were going to be there with uncle Joe. Uncle Joe had been sick, but it was not that bad.
Jake told me that he would go and get Nikki and Brenna from school since he needed to go to the store and to the mall anyway, so Jake told me to go take a nap.
I told everyone else in the house that I was going to go lay down and to wake me up if they needed anything. I plugged my cell phone in and went to sleep. I heard my phone ring, but I let it go to voice mail.
Then Amber comes into my room and said "Jake just called me and Nikki needs you and you need to come right away"
I jumped out of bed and grabbed my shoes. I ran down the hallway and slid around the corner. That's when I remembered that I needed my glasses. So I went back to the bed bedroom at full speed. When I finally got back to the kitchen I started screaming because I could not find my keys. Sam grabs me and my purse and says " come on mom I will take you where you need to go".
Sam starts to drive and he finally asks where we are going and told him that I needed to go to Brennas house. When we got to Brennas house their were fire trucks outside, I ran from the truck so fast that I almost fell. Sitting on the bench was Brenna and Brennas little sister and little brother. Nikki is standing next to them with this nasty look on his face. Jake is just shaking his head at me.
I grabBrenna and her siblings and just started hugging them. That is when one of them said "he is dead" I just hugged them a little bit tighter and said a prayer for them. That is when the grandparents showed up.
I went over to Jake and asked him what happened. Jake said " I dropped the girls off and Nikki called me screaming, so I came over here. The uncle was in the chair, but looked dead. I got him on the floor. Nikki had called 911 from the house phone and was arguing with the operator. I started cpr, but it was to late, and that is when the fire trucks showed up."
I walked over to Nikki and said "Baby girl you did the right thing at the right time. You called 911 and then called us. I am proud of you". Then she started crying.
The police show up and start to question everyone. I am still walking around giving hugs and trying to be of some help. Brennas mom calls me and I told her that Brenna could spend the weekend with us and that I would take Brennas sister over to a friend house. I also told her that the girls did great and that they exactly what they should have done, and that she should be proud of them.
One of the aunts took Brennas younger brother and she asked me to please get the girls out of there before they removed the body from the home. Jake got everyone together and took off with the girls and Sam brought me home.
Nikki calls me and tells me that Brenna and her boyfriend want to come by. I was not happy, but I thought it would help the girls. OH Nikki and Brenna are dating brothers! Anyway, little did I know that they were going to be staying for a while.
Now I am not only tired, but mentally drained. The house is still a mess because there is gear everywhere and 13 people are living here. Now the boyfriend and their mom is coming over? I so do not feel like entertaining anyone! oh to top it all of they stayed for dinner!
When the mail man came there was a package addressed to me from Jake's mom. I opened it and was expecting it to actually be for Jake, no it was for me! I was so shocked. She sent me some candy, and some tea and this really cool mug that was made in her home town. That did give me a boost. The best part of it is. Jakes mom stuck a note in there thanking me for taking care of her son. She so did not have to do that!
This morning I got up and helped Amber set up for her yard sale, and Jake cooked a big breakfast. The adults had planned on going shooting today, but as you can tell I am still here.
We had originally planned on going shooting first thing in the morning so that we would be back in time so that Amber could go to work. However, now we have Brenna and Nikki here who had made planes last week to go out with their boyfriends, and by the time breakfast was done and cleaned up it was 11.
I asked Rusty what time they were leaving to go shooting and he "said well aren't you going?" Now this get bad...
Me " I can't go, it is to late and no one will be here to watch Ryan once Amber leaves"
Rusty "make Nikki and Brenna stay home"
me " that is fair to them since we said they could go out last week"
Rusty " well I am sick of not being able to do things because something always comes up"
me " well I am sorry that your life is not going as planned"
Rusty " I don't see why you won't make Nikki stay at home."
me "The girls will be caring for Ryan for most of their adult life, and they do not need to start doing it now"
Rusty walks away and starts to get ready to go shooting.
So Amber is catching up on sleep and Ryan is playing in his room. Everyone else is shooting. I once again am stuck at home while everyone else is having fun. I guess I better get use to it.
I am going to go clean our bedroom.
Oh Amber made $185. She is a little dissapointed because she needed to make $250. Oh well she tried and I will give her credit for that!