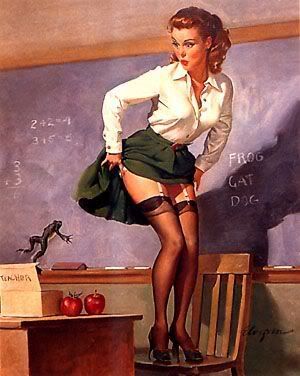 Our children know that if want to go somewhere or they have cooked something up that they had better have all the fact's and phones numbers before they even come to us. I expect them to take responsibility and not make me go chase down the needed info.
With that said, Nikki calls me today and said I now have a c in history. What? how does your grade go from a d to a c over night. So Nikki asks if she can go camping at the beach this weekend since she brought her grade up?
Whoa stop right there. I told her to call me back on her lunch break. I called her history teacher. Here is how the conversation went.
Me: Nikki called me and said that her grade is up to a c? How does that happen over night?
Teacher: Well progress reports come out next week, so I have been catching up on the homework and assignment that have been turned in. So when I talked to you last night those papers were not added in, and there is still more to add in before progress reports come out on Monday.
Me: so you are not sure what Nikkis grade is?
Teacher: well we will know by Monday.
Me: I am now banging my head on the wal crap shopping cart. I finally say " well don't you think that it would be a good idea to have everything done before you call a parent?
teacher: well I am doing the best I can
Me: o.k. have a great day.
What in the hell is that shit! I just laid into my daughter, and yes she was wrong to run her mouth in class, but this teacher needs to get her shit together and she needs to do it soon. We pay a lot in taxes and I expect more from the teachers then this!
So I agreed that Nikki could go camping this weekend since NO ONE really knows whather grade. I did also make it very clear that she will be re taking two of her test next Thursday. Then I asked Nikki "Do you know what happens if you screw these test up?" Nikki said " Once I wake up from you smaking me I will get my but kicked again and then I will never be allowed to go anywhere until I am 20" She is such a good girl, she knows me so well.
I so HATE teachers!
Oh more bad news. The place that use to have belly dancing lessons no longer has them. The lady I spoke with said that the teacher just walked out and never showed up again! Well great. Now what should I do? I wanted to learn to belly dance so that I could dance for Rusty!
I am off to go clean up the house. I may go out side and plant some flowers.