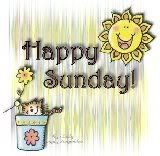 Today was actually a productive day. I got some cleaning done, spent some time with good friends, and I took a nap with Rusty!
Sam finally asked Rusty if he could take Amber to the prom, and he said yes. Amber went right out and bought her dress! She looks so stunning in it! I can't believe she is old enough to go to prom!
Nikki is back from camping and she has wind chap on her face so bad. I will have to remind her to put a lot of lotion on her face. Nikki said she had a good time, and I was glad to hear that.
Nikkis boyfriend came to the door to meet Rusty and Rusty was less then nice to him. Rusty just does not like any little boys. Rusty told me later on that the new boyfriend looks like howdy doody! I about fell off my chair.
I got a call from one of our friends in Iraq, and they are still on track to be home on Saturday! I am just so happy.
Life has been good today. We had nice weather and good friends around us. I know that I could not ask for more.