There is a line in a song that says "if you want to hear God laugh then tell him your plans". Well I just want everyone to know that God is sitting in this house laughing!
Last night I made my to do list for today. Then I got the kittens up and noticed that felix had gone down hill over night. Gunky eyes and nose and he was having trouble breathing. So I had to take all the way down to base so that the vet could give him some meds.
O.K. while all of that is going on I decided to be nice and call Rusty and Ross, and see if they wanted lunch. Ross said " Well I guess, But you don't have to" So I head off to sub way and get all of us lunch. I did have to call Ross and ask him if he was picky, and he said no.
I finally get all of our lunches and drinks in my hands and I am ready to walk out the door. Oh no, and ass load of marines decided to come through the door and push me out of the way. They were so rude.
I am staying focused on my mission. Take Ross some lunch. He has duty so he can't leave. I am doing a nice thing right? So I get to his work and I can't find him. Then he yells at me and I look up. He is on the third freaking floor! It is 90 degrees and I do not need an ass work out today. I told him to come and get it. He grabbed it and ran back to his post.
Now I have to drive all the way through base....Camp Pendleton is HUGE...and out the main gate. I finally get to Rusty's work and I walk in and hand him his lunch. He opens up his sandwich and says "you know I do not like all of this shit on my sandwich". I just sat there with my mouth shut.
I ate my sandwich and grabbed my phone and purse so I could leave. It was then that I noticed that Ross had text me and said " Thank you for the lunch it was great, you are to nice" I just smiled and put the phone away.
I finally got the kittens back and came home. I am wiped out, and the children want me to cook dinner. Oh that's right I am the only one who can use a stove! So I am cooking dinner.
I see an early night for me. I did ask Rusty to get off a little early tomorrow. All of the children will be gone, so I thought maybe I would make us some dinner and we could go to the lake and watch the sun go down behind the mountains. I am not planning on that happening, but I can dream right?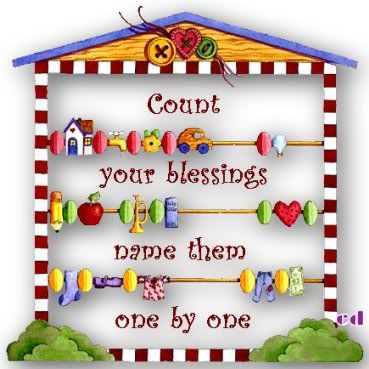 My positive thoughts for the day
1. the fence should be done tonight! That means that the puppies can finally go outside and play.
2. Felix will be fine. He will get a little worse before he gets better, but he will pull through.
3. I finished Dustins quilt yesterday!