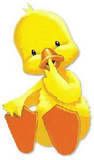 Amber went to see Sam graduate. Nikki and Ryan are at youth group, and Rusty is not home yet. I finally have the house to myself.
I broke down today and turned on the air conditioner. Rusty will be happy. He likes the house so cold that we can hang meat in it. I do not mind the heat, but I did not want him to complain that the house was hot.
For now I put my anger aside. I had to keep my eye on her trip. I think we now have everything. Her bag is packed, and her room is clean.
Amber's Sam is going to take her to the church tomorrow. I asked one of my friends to come over and pray for Nikki. So she will be here about 4. This lady is just a power house in prayer.
Amber said that she did not want to stay with Ryan on Thursday night. I just gave her a look of whatever. Then she explained to me that she was scared to be here by herself. Our friend Beth is going to come spend the night with her.
Rusty said that he has had enough of Amber. When we get back from 29 Palms he is going to take her shooting and teach her how to use a firearm. Then she will be some type of self defense class.
My children often me random questions. Today was one of those days. One of them asked me why I sew quilts for pet. I said why not? Our pets have their quilts and it is better then wasting our scrap material. Then the other one said why did you choose to make animals your cause. That is a good question. I finally said because I want to be their voice and I showed them this video. http://brightlion.com/InHope/InHope_en.aspx
I could not add this to my journal, so you will have to click on the link to watch it.
I was asked why I was going to Marshalltown Iowa. Well some of dear friends got transfers there. I miss their triplets so much! Sometimes I really hate the marine corps because they take our friends away. So I am going to visit them in October. I figure the leaves will be changing by then and it won't be to cold. Here is a picture of the triplets.