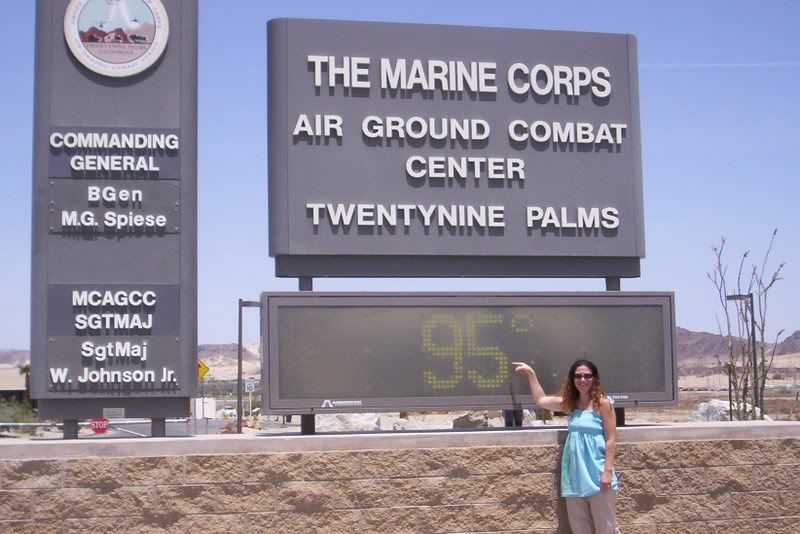 I am going to spend today getting ready to head out to the dessert! I so love the desert. We are going back to 29 Palm for the weekend. Rusty has tent sale going on out there and it is my birthday weekend, so I am going to run away with him. I am suppose to go rock climbing this weekend but I have not heard from the guys yet, so if they do not call then I am just going to hang out and do my own thing.
Amber asked me last night how old I was going to be. I very proudly said I will be 37. Then Amber asked me if I felt old. i told her no because I only get better with age.
It just now hit me. This will be the first year that my dad will not call me and say happy birthday. This will be the first year that I will not call my dad and say happy fathers day, or wish him a happy birthday. My dad was born on June 19, and I was born on June 16.
I once asked Rusty if it gets easier. He said it does except you never stop missing them. Damn it I want my dad. Why couldn't someone on death row die instead of my dad.
Enough. My dad would never let wollow in self pitty. He say you can always someone worse off then you.
I have a call into Nikkis school. I talked to the teacher from last night. Not only was the bus an hour late getting back to the school, but one of the other children's mom was in a car accident. The dad sat there waiting for an hour while his wife was in the e.r. All of the other parents have said that they want everyone to go easy on the children.
I just got back from Nikki's school. They only gave her a 1 day suspension! And that was today! They said that if the suspended here for the whole 5 days that she would be dropped from school. My exact words were " You are so full of shit. It is apublic school and you HAVE to educate her. This is why the schools have the problems that they do.You guys never follow through with anything. Nikki get your ass in the car." I slammed the door behind me.
Oh I so need a happy place right now. If I was a drinker then I would be drunk right now.