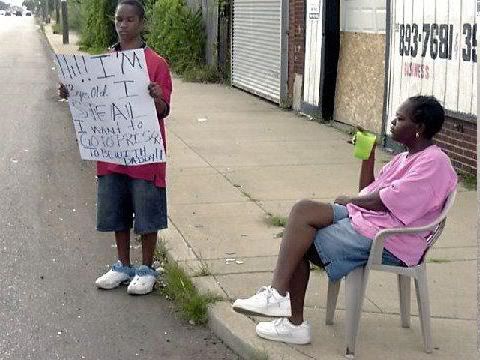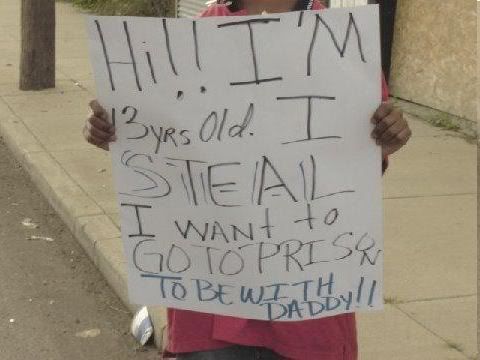 I got these pictures in an e mail called mom of the year! I would love to shake her hand. I just love the way she is sitting there drinking her drink and watching everyone go by.
We found out over the weekend that Nikki had once again set up a my space account. Once we found it, she would not give us the pass word to the account, she did however let us read all the post.
So, after Nikki went to bed we started calling all of her friends parents and let me say that they were less then happy with what there children were doing on line. I cannot believe some of these post. One of the fathers I spoke with was a career sailor and one of the post I read him think the sailors language was very good! Another gal I called, I told her that I need to talk to her mom about throwing a surprise for Nikki. When the mom got on the phone and I explained who I was and I was calling....well this girl was not happy that cord less phones were invented!
So we figure if Nikki would not give us the pass word, well then we will just call everyone and they will think twice before posting on Nikki's my space account.
Yesterday was so nice and warm. I just love it when it nice outside and I am able to be outside. Amber and I went for a bike ride, and I worked on cleaning out the garage. If it is nice today I am going to work on getting some weeds pulled so that I can get some flowers planted.
I got a huge surprise on Sunday. I was at work and one of my co works set a package on my desk for me. I came back into the office and there it was! Inside the box was a pair of dragonfly earrings! They were so beautiful! I asked where she found them and she said " my jewelry box". I wanted to cry! That was just so sweet.
I am going to go start my day. I hope everyone has a great day.