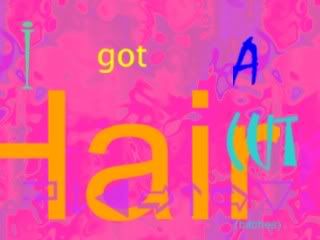 So I sold Ryan's computer today for $50.00. I bought this computer for him for Christmas and he has never used it. It was just a little kids computer and I was hoping that it would help him, but if you never turn the thing on then it cant help. Anyway after talking with Rusty, we decided to sell it.
So anyway, I took the money and went and got mine and Nikki's hair trimmed. Then I went and got my eyebrows waxed. I just love having play money! I do still need to take Amber to get her hair trimmed.
Tonight Rusty and I are going out with some friends. It will be nice to get away for a few hours.
I almost have everything done in the garden. I have the tomatoes, cantaloupe, watermelon, corn and sun flowers in. On Sunday I am going to try to get the pumpkins in. I hope that everything does good this year. It has gotten so hot so quick that I am afraid that everything will die.