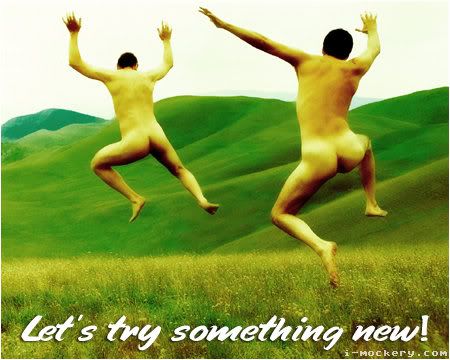 Yesterday hubby called me and told me to pick a place to go eat. He said it would be just the two of us! So I chose Brazilian! Hubby was so shocked by my choice. He said that he figured that I would have chosen the casino, or something that we had done before. Not me!
So last night I ha a lot of good food but the best thing I ate was the fried bananas! Oh those were so good, and that was the first time I had ever had them!
So last night I told Rusty that we had to take my car so that he could hear the mystery sound and I wanted him to check out the breaks since i think they need to be replaced. Now this sound has been there for a while but Rusty never hears. So I was praying that the sound would be heard by Rusty. So here is how the conversation went.
Me: there it is, that is the noise
Rusty: I don't hear anything, here let me roll the window down and stick my head out and your breaks are working fine!
Me: there it is again
Rusty: Oh that noise. That is nothing to worry about, those are your breaks making that noise.
Me: What? you just said that my breaks are fine.
Rusty: they are
Me; they can not be fine if they are making noise! I so wanted to bang my head on the dash board and hope that I would figure out how breaks can be fine if they need to be replaced!
Me: oh don't worry about it. I will just drive the other car since it needs to be driven anyway.
Rusty: well just remember that the gas gage needle is stuck on half a tank.
Me: why is it stuck.
Rusty: when house guest had to replace the fuel pump they did not set it right, so it is stuck.
Once again I want to bang my head.
Oh well. Today is the super bowl and we are having some people over so I need to get busy. I do not really care who wins I am just looking forward to having a good times with all of our friends. Maybe I will try that new mac and cheese dish.
New things I have done in 2007:
1. held welcome home banners and flags right outside an air force base. We were the first thing that they saw!
2. ate Brazilian food
3. ate a fried banana