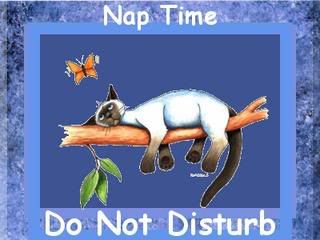 My long week is over! Ray is on his way to Iowa to be with his wife and children and Amber is done with her yard sale!
Amber did good considering that she only had one day to sell the stuff. She raised $179! I am so proud of her. She raised about $20 more then she needed so we will the extra money toword her next payment. I am so proud of her for getting out there and working for this trip.
Ray ended up spending the night last night so it was good to get to spend a little more time with him. I talked to his triplets this morning and they want me to mail myself out there! I miss those little shits already!
The house is once again a mess, but I just cannot care right now. My body is so worn out! I have not even gotten dressed yet, but I think I am going to go take a shower and put on some fresh jammies and go take a nap. Rest...... it does the body good!
I am going to try to spend some time with Rusty tonight and tomorrow. His boss is coming in from Va., so I will not see him all week. Rusty and his boss will be "entertaining" people and then they are going to Yuma Arizona. So I can kiss next week good bye. That is o.k. I knew it was coming.
I do hope that everyone has a great day! I am off to a bath and then a nap.