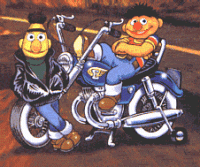 Rusty and I went for a bike ride this morning. I am just so happy that the weather is now nice again. I was really starting to miss our bike rides.
Rusty said that his fat boy jeans are now getting big on him, but he still is not back to pre heart attack weight. I know it will happen for him, we just need to moving and the weight will come off.
Yesterday I took Nikki shopping for some summer skirts and we found none. I did however find some clothes for Ryan.
Finding clothes that actually fit Ryan is very hard. He is just so small for his age and so damn skinny.
Any way there is not to much else going on here.
I hope everyone has a great day!