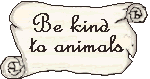 Well the is shinning and I am feeling so much better. I am looking around the house at everything that I should be doing.
I think I am just going to leave it. It will be there in a few hours. I am going to go take a book and go sit in the sun! Thats right everyone I am going to take some me time!
I will talk to everyone later on. I think everyone should go enjoy the sunshine!