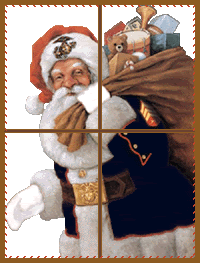 O.K. to everyone that sent a prayer up, the blessings are coming down.
I should have known to call the marines! I took a shot in the dark and called an old friend who works with a charity that helps marines. He knows that we are not active duty, but he said "I have some gift cards for food that no one knows I have, so you can have them!" I just about shit my pants!
Then he said call this lady and tell her what is going on. So I called this lady and she said will you please put this in an e mail along with your children's wish list. I have a company that wants to help 3 families and you would be the third"
The prayers went up and now the blessings are coming down.
My back is really hurting today, so I looked up some stretching exercises and I did some of them. That seemed to help a little bit. I just wish I knew what I did to hurt my back.
Rusty and I are just so relieved right now. It feel like a huge weight has been lifted off our shoulders.
I hope everyone has a good day!